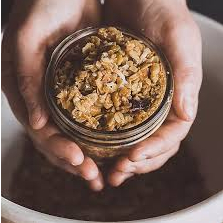 Rising Tides Baking Company
Address: P.O. Box 403 Wheeler, OR, 97147
Email Address: Risingtidesbaking@gmail.com
Phone: 425-894-3989
About Us
Straight from the north coast of Oregon, Rising Tides Baking Company combines whimsical coastal energy, generational recipes, and local ingredients to create soul satisfying baked goods for all appetites.

All of us have memories of food, especially those that take us back to when we were growing up. Whether it was at Granny's house where she made her baked pecan French toast for holidays, the sweet smell of banana bread in the oven, or sticky salt water taffy at the beach, the smells and tastes of food vividly reminds us of good times that warm the soul.

Our menu at Rising Tides Baking Company is filled with updated takes on traditional breakfast and dessert items with a hint of coastal nostalgia. It is our goal and pleasure to remind you of the sentimental taste of home, holidays, and special events, and we strive to bring out happiness and joy in every bite.